MONO - A collaborative emergency platform
Saving lives by saving data

"How might we improve the workflow in emergency situations to avoid loss of patient data?"
Mono is a new type of emergency system developed to tackle the issue of patient data loss between emergency staff and hospital personell.
Approach

Together with Laerdal Medical and Umeå Ambulance station I spend 10 weeks exploring ways of improving the work of a paramedic.
Focus has been on using a human centred design process.
Challenge

The paramedic profession has evolved over time from simply transporting patients to the hospitals to performing advanced pre-hospital treatment. Increased responsibility has lead to high level multitasking which increase the risk of human errors. This leads to data loss which has a dangerous affect on patient transition and pre-knowledge among hospital staff, and can lead to incorrect care and even death.
Result

Mono consists of two components, a patient monitoring patch and a platform, working together to collect patient data, unite departments and enable early communication proven to save lives.
Patient tracking
Accompanying the mono platform is a patient patch measuring TRIAGE values continuously, basic data is shown on the patch while detailed data is sent to the platform. By doing this the paramedic can focus on the actual treatment, get a quick overview and be relieved of a task taking up much attention in an emergency situation.
Working across disciplines
Mono is a digital patient journal continously fed with data over the duration of a patients hospital stay.
In an emergency situation mono evolves from the very firsts information gathered by SOS services. It is then taken over by the paramedic and shared live with specialist back at the hospital. By using the patch the paramedic can focus on patient treatment and get a quick overview of a patients status while the specialists can follow progression over time. This opens up for early communication, shown to improve the quality of care and possibly save lives.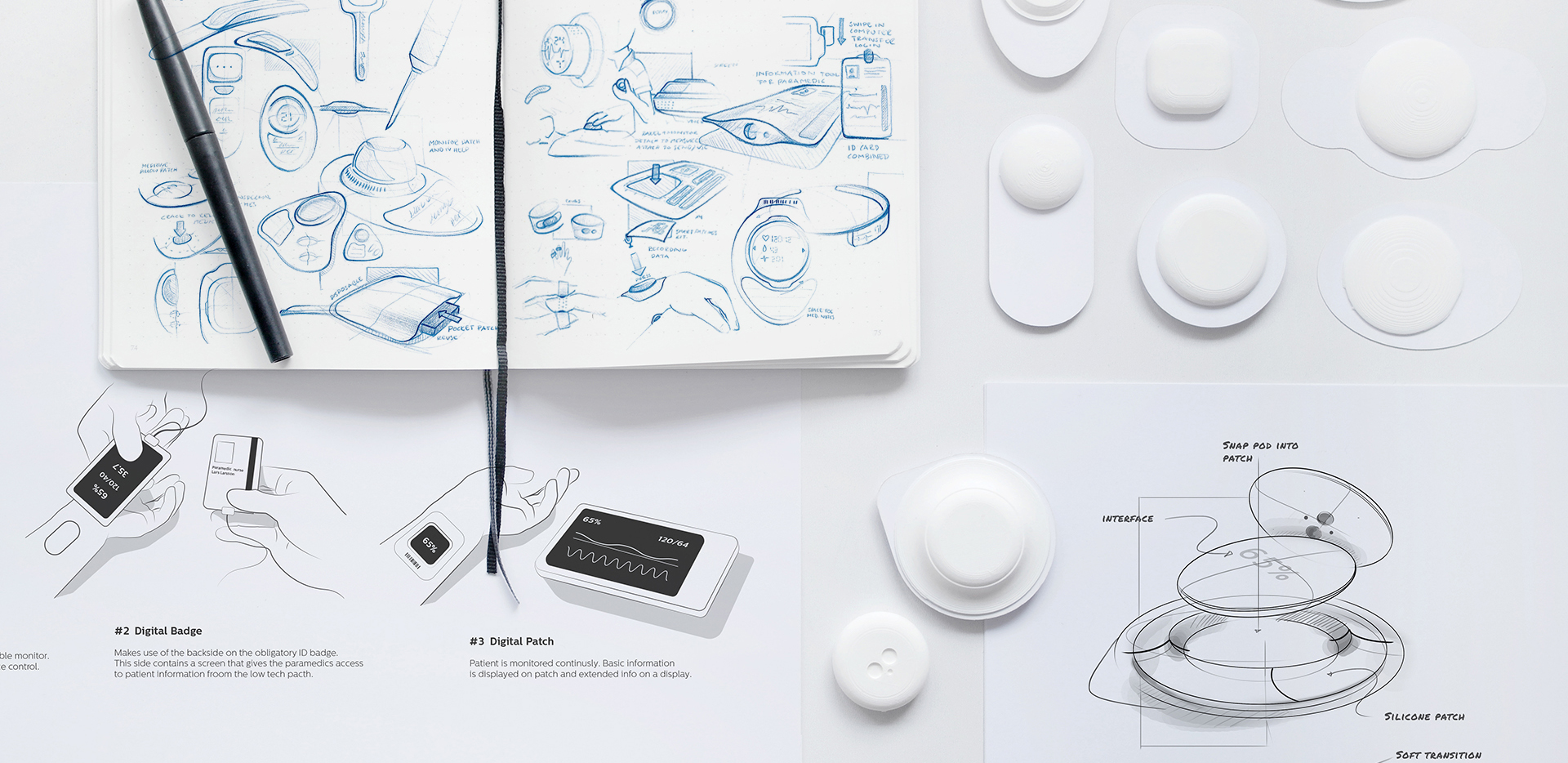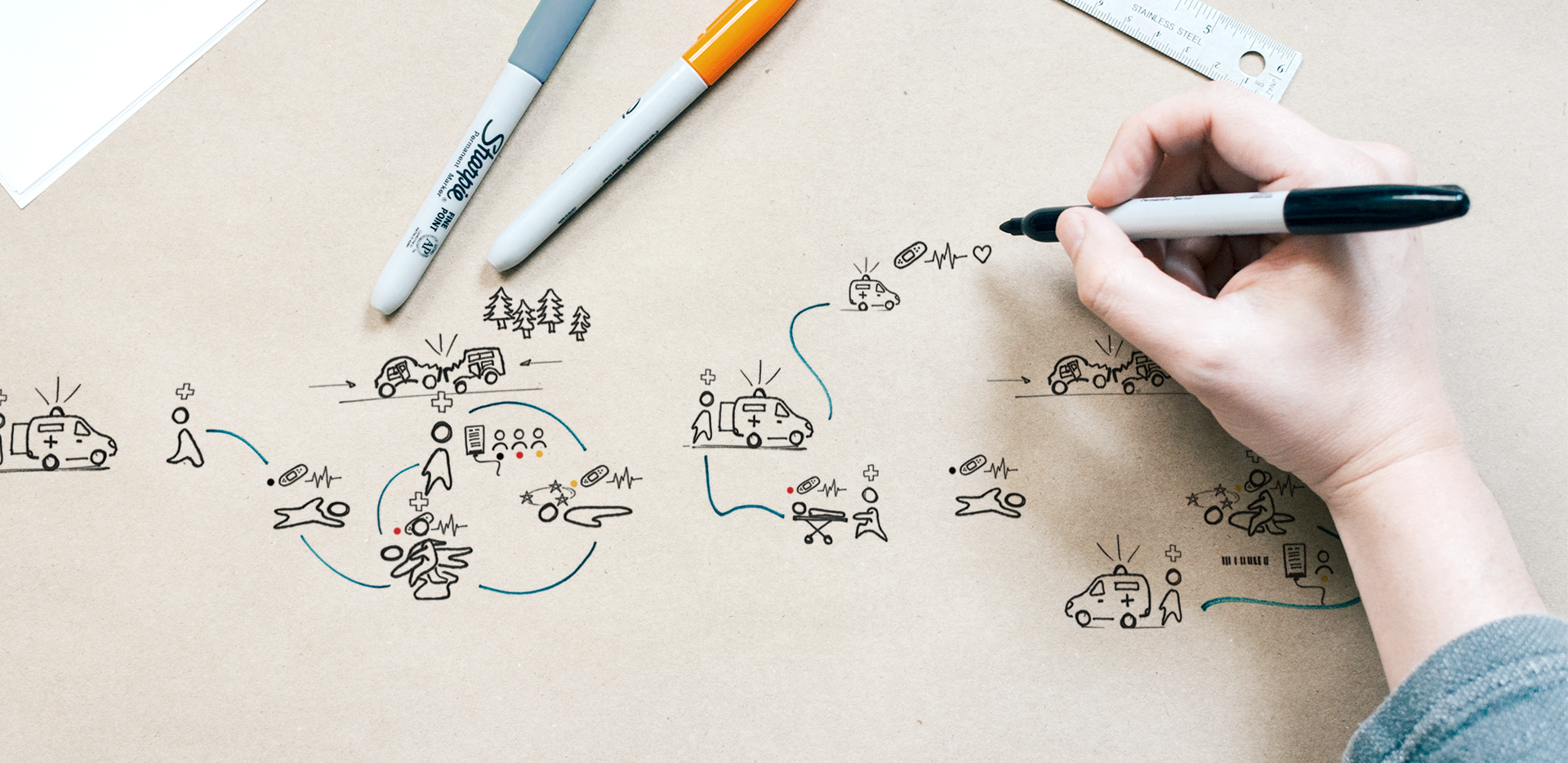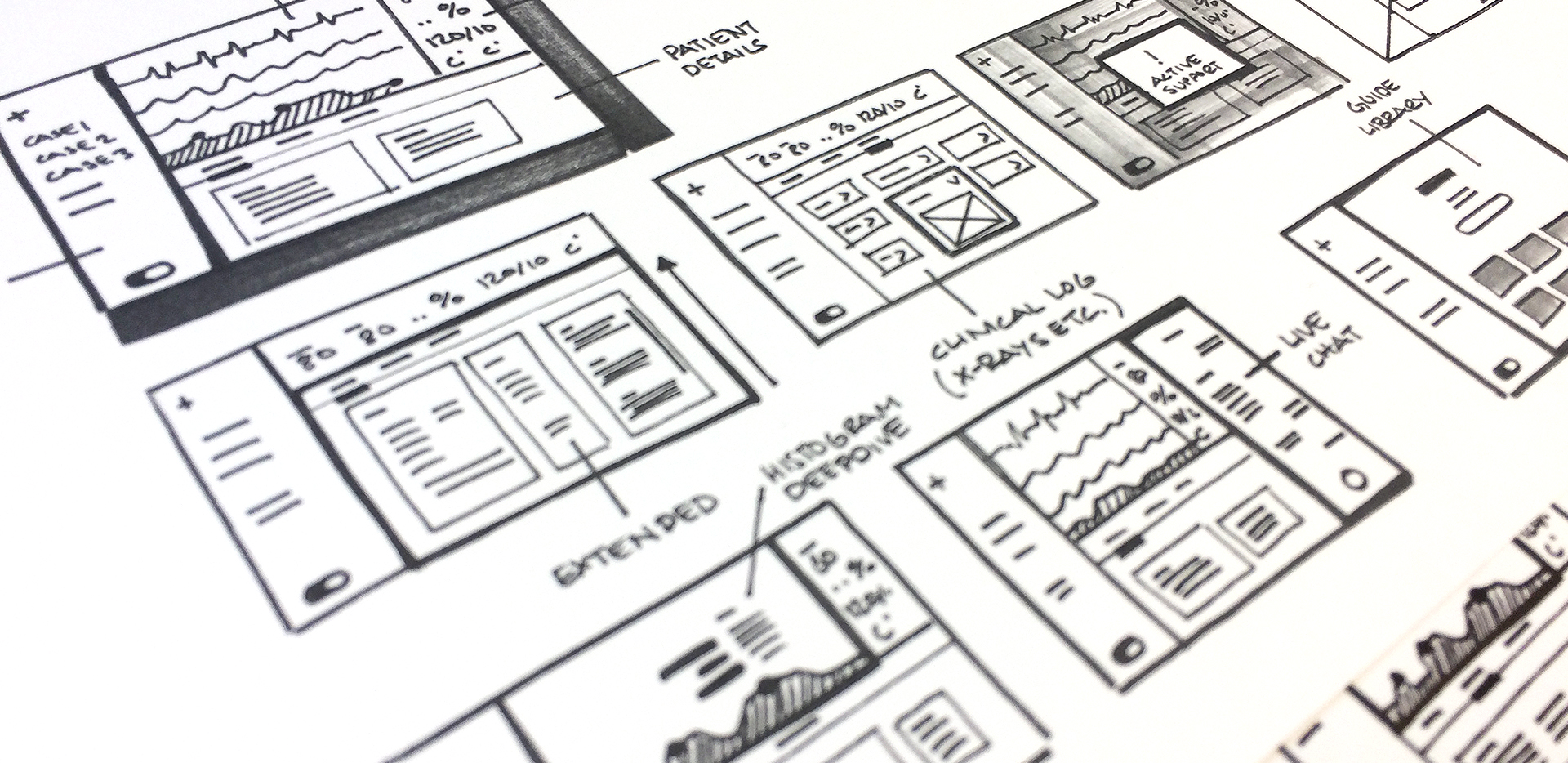 Team research
User centred design process


We started the project as a big team to gather as musch insights and information as possible. During the time we used multiple methods such as shadowing, interviews, hands-on testing, visual social personas, role play, team excersises etc. to explore and identify opportunities before narrowing down our scope and moving into our personal topics. The project was done using a user centred approach, a process where the end-user's needs, wants and limitations are in focus at all stages of the project.
Human errors
The high pressure, stress and need to multitask increase the risk of human errors.
Communication
Lack of systems that support efficient communication between departments.
Chain reactions
Any decision the paramedics make will have direct affect on the treatment result.
Environment
A paramedics environment is challenging, unpredictable and often chaotic.
Patient treatment is the most important thing to focus on, nothing can come in the way of that. So in a stressful situation I choose to put journal writing aside..."
Paramedic, Umeå Ambulance station
In-depth user research
Thank to Paramedics at the Umeå Ambulance Station we got the chance to experience their profession hands-on, giving us valuable insights about their methods, challenges and emergency situations. Together as a team we used multiple methods to gather and evaluate the insights, giving us the opportunity to analyse the users on a deeper.